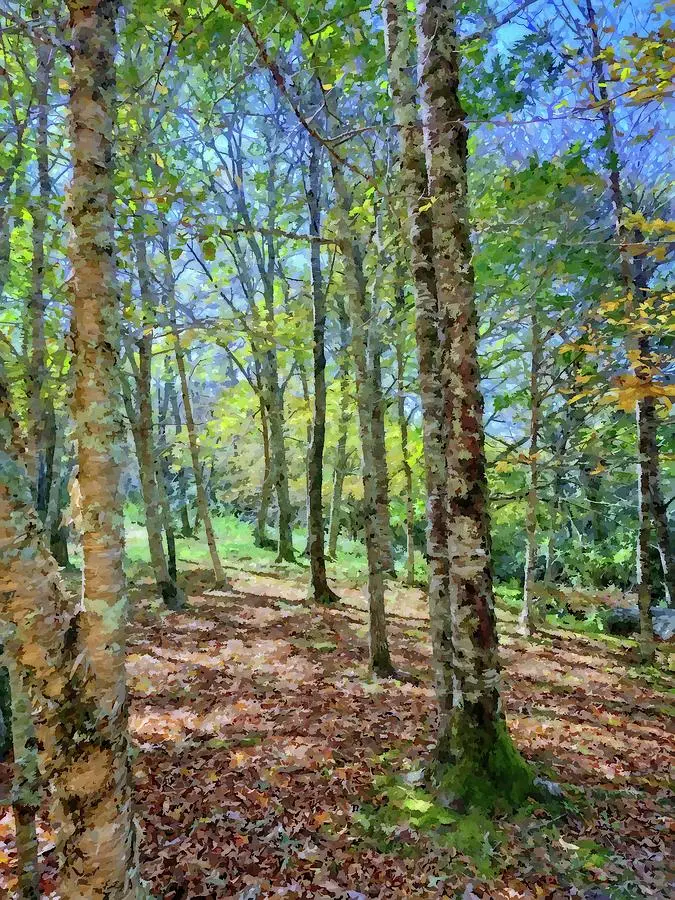 As I travel a mountain pathway, my thoughts are at once captured by the sights, sounds, smells, and the sense that my presence communes with the space I move through. Each moment my observation is keen for that which grabs my attention. Upon awareness of such an encounter, I pause and more fully observe as much detail as possible. Only then, I ask myself questions about how my life may be represented by what I observe.
By observing closely and asking questions, I open myself up for analysis as well. Listening is crucial to beginning a deeper journey in the woods, my life, and in relationships with others. May we all learn to observe more closely, ask genuine questions, and listen as much to our innerscape as our outerscape life experiences.
A mountain pathway hike frees my thoughts and prepares me for a new way of thinking. This photo art creation is based on my photo, but I have made some digital revisions to give it a waterpixel effect.
This image, and many others, are available in many product formats, in my online photo art store and gallery.
---