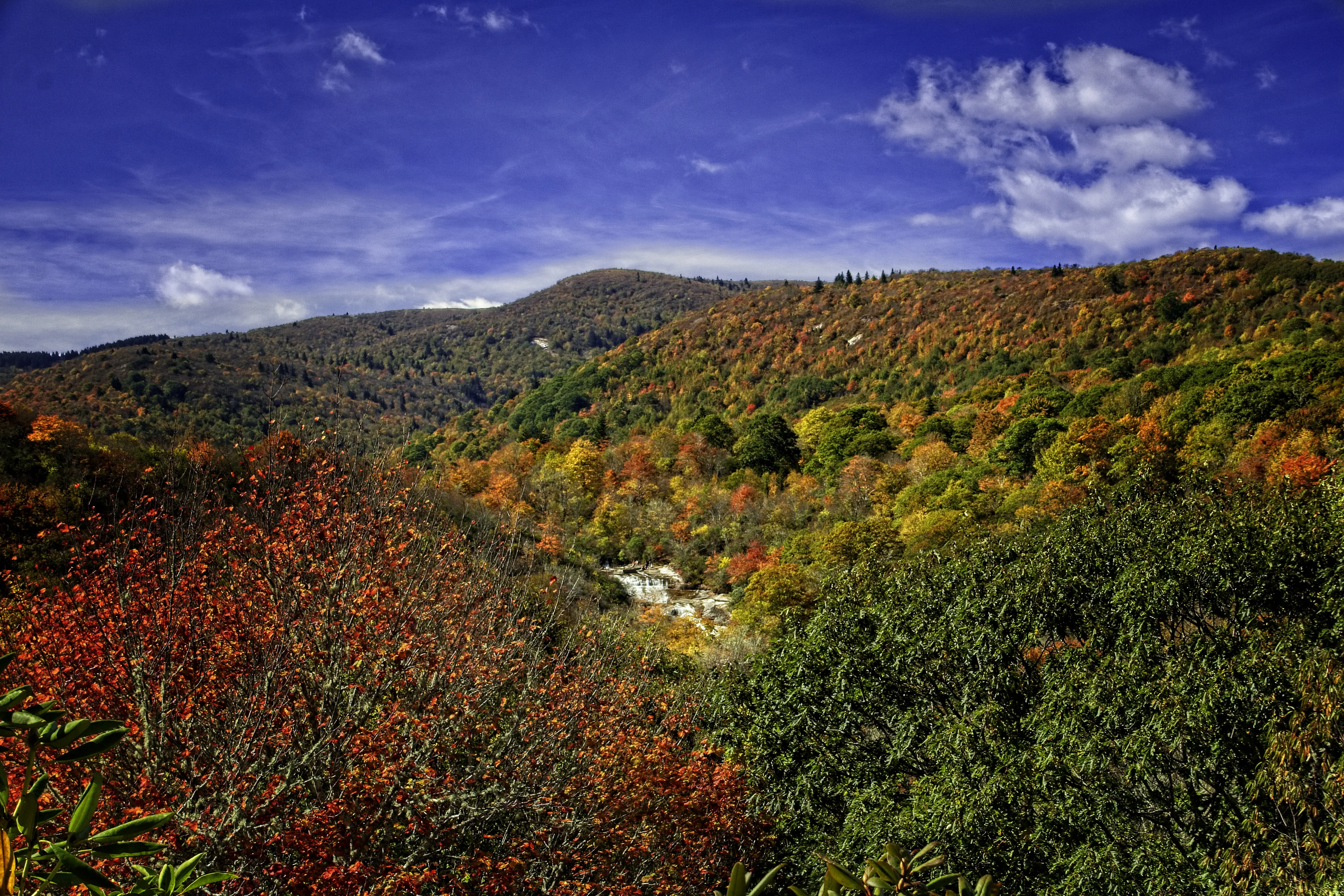 Peering through some nearby bushes, from a distance, one can see the lower waterfall of Graveyard Fields along the Blue Ridge Parkway. The big sky and autumn fall colors gives way to a beautiful moment.
Each day, try to look past those things nearby in your daily experience and see the beauty as if you are peering at your life from a distance.
Click caption or photo above for a wide variety of photo product options.
---