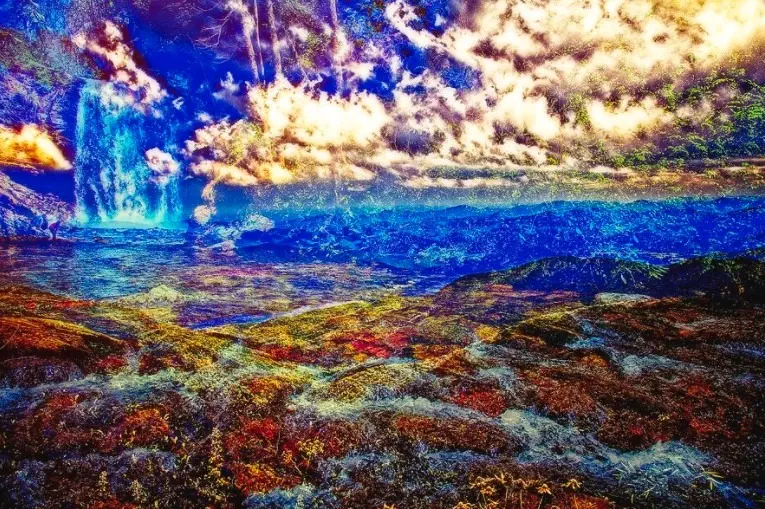 A composite of two of my favorite places along the Blue Ridge Parkway. Long range views of the mountains and resting by the waterfall soothes my soul. There is something powerful for me when I spend a few moments completely immersed in the moment while experiencing mountain landscapes. There is a sense of Presence that at once, both relaxes me and challenges me to new growth as a person.
As a Nature Photographer, I am restored whenever I hike with camera in hand and breathe fresh air on the mountain tops or stroll along the riverbanks. I have learned that we need times alone to be fully present with others.

— Allen
How does being in nature (mountains, waterfalls, backyard … ) impact you?
Click caption or photo above for a wide variety of photo product options.
---