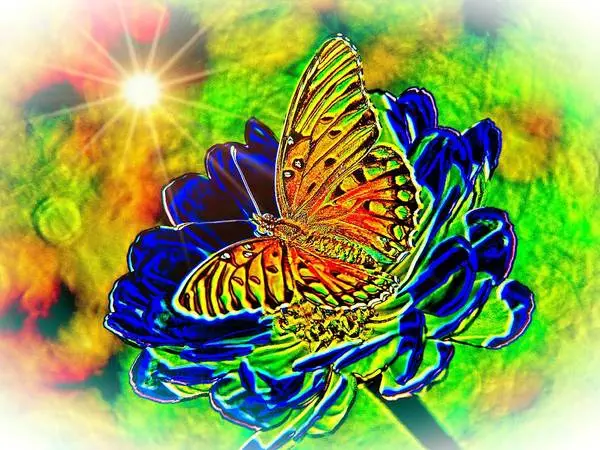 Who can know the far away thoughts of a butterfly deep in the butterfly blues? One thing is for sure, when the sun rises up, so does the opportunity to begin anew.
So, when the blues come, let's focus on the good that is possible with the opportunity of a new day.
This photo art image comes from another photo of mine called Butterfly Days.
Click caption or photo above for a wide variety of photo product options.
---